Hey Guys~!
May has come and gone, meaning I am now a year older, since my birthday was this past Saturday. But on the bright side, I get to share my favorites with you guys~!! I have some brand new product to tell you guys about and I hope you're excited to see them. So let's start~~!
Makeup
Miliani Bella Eyes in Mandarin:
I have really enjoyed incorporating this color in my everyday eyeshadow look. This orange might look intimidating, especially if you don't wear a lot of colorful eyeshadows, but if you blend it out, it's super wearable.
Elf Mascara Primer:
Once I spotted this at my local Target, my eyelashes' lives changed for the better. This underneath any mascara I've tried volumizes and thickens the lashes. I also love the length it gives my lashes, to me it looks like I'm wearing falsies.
Benefit LolliBalm:
This color is super unique, it's an orchid purple pink. Again, don't be intimidated by this, it's super wearable. I wear this color with plum and pink eyeshadow looks, and I think it compliments them perfectly. I love the rose scent of this product. Also it's super moisturizing.
Skin Care
Simple Replenishing Moisturizer:
I have been using this twice a day, in the morning before I apply my makeup, and at night, since I ran out of my Clean and Clear moisturizer. My makeup has been applying much more smoothly lately and it doesn't irritate my skin.
Body Care
Dove Dry Spray Antiperspirant: This has worked better than any deodorant I've tried in the past, especially since I go to the gym to work out twice a week. I like the clean scent, because I think other deodorant scents don't wear well on me or help with sweat.


Bath and Body Works Aromatherapy Lotion in Eucalyptus and Tea:
This stuff smells amazing~! It's super moisturizing and I have been applying it after I shave my legs. Since doing that my legs are less irritated and I haven't gotten any razor burn, which used to be common for me.
Anime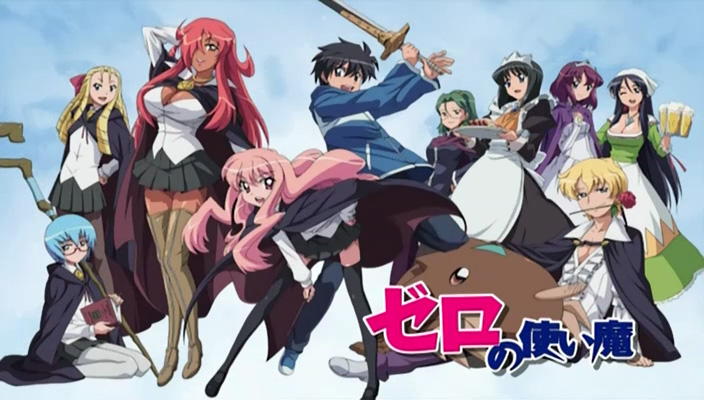 Familiar of Zero: I started this anime a while ago, and I'm just now continuing it. It's about a magic school where a girl summons a human as her familiar, magical servant. It's really funny and I have been enjoying it so far.
I hope you guys enjoyed my favorites post. Leave me a comment telling me some of your favorite things from this past month, I love hearing from you guys. Thank you guys so much for reading and I'll see you at my next post.
xo
Alyss

|
Facebook
|
Twitter
|
Bloglovin'
|
YouTube
|