Hey Guys~!
I am back in America~!! Two days ago was my birthday~!! Yesterday was prom~!! And today I have my monthly favorites~!! I have some new things to share with y'all, as well as announcing my posting schedule. Before we get into the favorites, let me say that starting today, I'll be posting on Tuesdays, Thursdays, and either on Saturday or Sunday. Alright, that's all I have left to say, so let's start~~!
Makeup
L'Oreal Magic Skin Beautifier BB Cream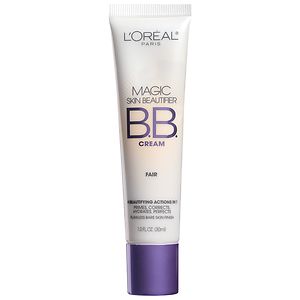 I ended up getting a bad sunburn while in China, and this worked so well at covering it up. It was a light texture, so it didn't irritate my skin. I talk about this product a lot, so I'm sorry if you are sick about hearing me praise this.
Revlon Colorburst Matte Balm in Standout
I wore this color to prom, and I just love it. It's a deep reddish berry color with a matte finish. With a balm underneath, it isn't drying and the wear time is really great. I haven't had problems with it fading or completely smudging off.
Skin Care
Aveeno Eczema Therapy Cream
Again, with a sunburn, my skin got a little dry. This helped so much. It's a very thick cream, so I'd apply it at night and the next day my skin would be much smoother and not flaky. And it's made for sensitive skin, so it won't break you out.
Anime
Sailor Moon Crystal
I just started watching this when I heard that Sailor Uranus and Neptune are now in the series, and I just am so in love with the remake. I can't wait for the dub to come out, because I won't have to hear my favorite couple being called 'cousins.'
Movies
Fathers and Daughters
I watched this movie on the plane ride back to America, and that was the best mistake ever. Normally I don't like sad movies, but this one just is great. It follows two stories, one of a father who's an author, and the other is about his daughter as an adult. I don't want to spoil anything else, so just watch it.
I hope you enjoyed this past month's favorites~! In the comments below, let me know what you like doing on long flights. To everyone supporting my blog, thank you for supporting my blog while I've been away. Seeing your comments made my day. Thank you guys so much for reading and I'll see you at my next post.
xo
Alyss