Hey Guys~!
So I'm going back to college soon, and I'm actually really excited, especially because I love decorating my dorm room. Last year my room was kind of simple, but this year I plan to go all out. Today I'll be sharing some items I recommend having in your college dorm, as well as tips for decorating and organizing. So let's start~!
Decorating your room, in my opinion, is so much fun. You have the freedom to do whatever you want.
Something I always wanted was a loft bed, basically a bunk bed with no bottom bunk where you can put things or just hang out under the bed. With some fairy lights, I gave my under the bed area some character. I also put my desk under it to save space and so I'd have a relaxing area to do work.
This year I plan on hanging up photos in my dorm or making a collage to hang up. I also want to get an empty board to collect tickets, pictures, etc so I have something to look back on as a reflection of the year. I'm an artsy person, so I love doing any crafting and I find it relaxing.
I totally recommend personalizing your room with whatever you like. For example, in my room I hung up a Harley Quinn painting I made cause I like comics. If you don't make your own art, just search for something you would like to have up in your room. I personally like supporting artists, so check out sites like Etsy and Redbubble to find all kinds of decorations.
You want your room to be a relaxing place, so make sure you bring something to do if you're stressing out. For me, drawing or doing any art is relaxing, so I bring a sketch book and some pencils or paints with me. I also brought a yoga mat and some crystals for meditation.
I have some organization tips for your dorm too.
1.) Get mini storage shelves
These things are so useful. I've kept makeup, school supplies, jewelry, and important receipts there. They come in so many different sizes that you could get one to fit whatever you want.
2.) Command hooks are your best friend
These reusable hooks are perfect for anything and everything. I hung up towels, coats, and purses, which allowed for there to be less clutter in the room. They also are great to hang up photos, pictures, a calendar, basically anything you want on a wall.
3.) Drawer insets save space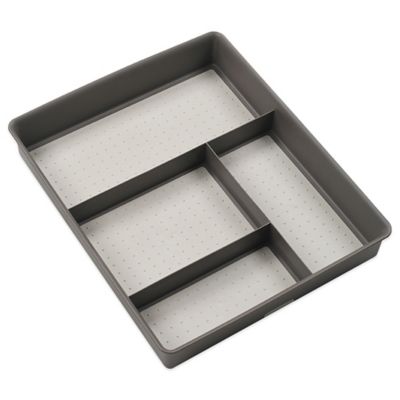 I plan on using these in the dresser in my dorm to help reduce mess. There are different sizes of these too, so you can use them in also in a desk drawer to organize school supplies.
I hope you guys likes these tips, which can also be applied to living in an apartment, when you need to save space. I might share a picture of my decorated dorm in another post, so leave a comment below if you would like to see that. Thanks so much for reading and I'll see you at my next post~!
xo
Alyss
(Also I might update my blog so it fits more of what I'm interested in, there might be a name change, so please don't freak out if this blog doesn't look the same anymore)